3 tags
I just deleted a really long post on my depression and im not sure if I want it up or not… I think people might take it the wrong way. I'm getting really close to the breaking point and don't think anyone really knows… but I don't want to push people away. They're already so distant.
During Lemony Snicket & Jon Klassen's slideshow...
[A bottle of laudanum is displayed on the slideshow.]
Daniel Handler: Ah, yes, this is an important part of Mr. Snicket's working process. This is actually a very important slide, probably the most important thing you'll ever learn... at the Target Children's Stage. No matter how many children are TARGETED, this is still the most important thing you will learn. In fact, Mr. Snicket asked me to read out loud somethign that he wrote down about this particular slide, which depicts a bottle of laudanum. "Important message to targeted youth: Don't drink poison. A little bit of poison will make you sick, a medium amount of poison will make you sicker, and a lot..."
[Daniel Handler looks puzzled at note, flipping it back and forth.]
Jon Klassen: What does happen to you?
Daniel Handler: It doesn't say. I guess there's nothing wrong with drinking a lot of this...
I Want My Garrus Back
jo-nah: I'm not even sorry.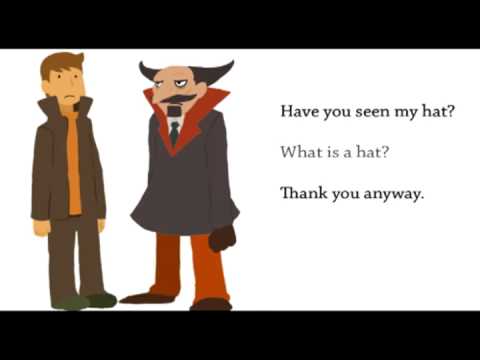 5 tags
Here we go again
Why do I keep procrastinating…  3:37pm - Finished everything else I needed to do. I have three papers left: - grief stages in children  - concept of comprehensive family and child services  - core dance technique applied at Trisha Brown Performance at UCLA Wish me luck. As usual, the due date is tomorrow. 8:44pm - Of course I would run out of paper and ink. Of course it's...
I wouldn't be afraid of spiders if I could just...
Me: Oh, hey whoa, this shower is occupied.
Spider: Omg man I didn't see you there.
Me: We cool?
Spider: Yeah, yeah, we're cool. I'm just coming down to scope out the tub.
Me: Oh, that's legit. Hey, you might wanna move over some--you're descending right into the shower stream and I don't want you to drown.
Spider: Hey thanks, bud. I'll be careful.
Me: So...can I get out now?
Spider: Sure, sure! Sorry I'll just move over here.
Me: Thanks. You have a nice night. Don't come into my bedroom, okay?
Spider: Nah, that's your space. We're cool. Have a great evening.
3 tags
no matter how close i think i am with someone there's always someone before me like i'm literally never someone's first option 
1 tag
Life is unfair. You put someone first who puts you second. You study your ass off for a final only to get a C. You give 110% to someone in a relationship who only gives 40%. You're there for a best friend at 3:00am and the next day they don't pick up their phone. It seems like you're giving everyone everything and they're just walking away with it.
The Heroes Of Sandy Hook →
blu-olivz: First Grade Teacher Victoria Soto, Age 27. Victoria Soto's lifelong dream was to become a teacher. Her last moments were spent rushing her students into a closet when gunshots started going off. When the gunman entered her classroom, she shielded her students from incoming bullets. Soto graduated from Eastern Connecticut State University with an elementary education and history...
I gave you everything I had. But not once did you do something as simple like that for me. I don't expect that much from you anymore,  but everyday you disappoint me more and more.
4 tags
Someday
http://www.groupon.com/deals/ga-tourcrafters?mobile=false Groupon is awesome and is offering a getaway to Italy for seven days, for $700. Unfortunately I don't have quite enough saved up yet for you know, plane ticket and expenses for food/random stuff I want to buy. Nor will I be able to just randomly call off work a week. Soon! Just gotta finish up the small extra classes I need and I...
2 tags
Well fuck.
I have a paper due next class meeting but because the last two were cancelled my professor never gave her guidelines for it. It's an odd case study where I'm not entirely sure what she wants. I mean, in this case I would look up resources for that family but writing resources isn't exactly a paper. Argh!